Hinton's Best Local Pizza
Handmade local pizza, oven fired and delicious down to every slice. We take pride in making our pizza menu the best in Hinton. From classics to unique combinations with free delivery or a scenic dine-in experience.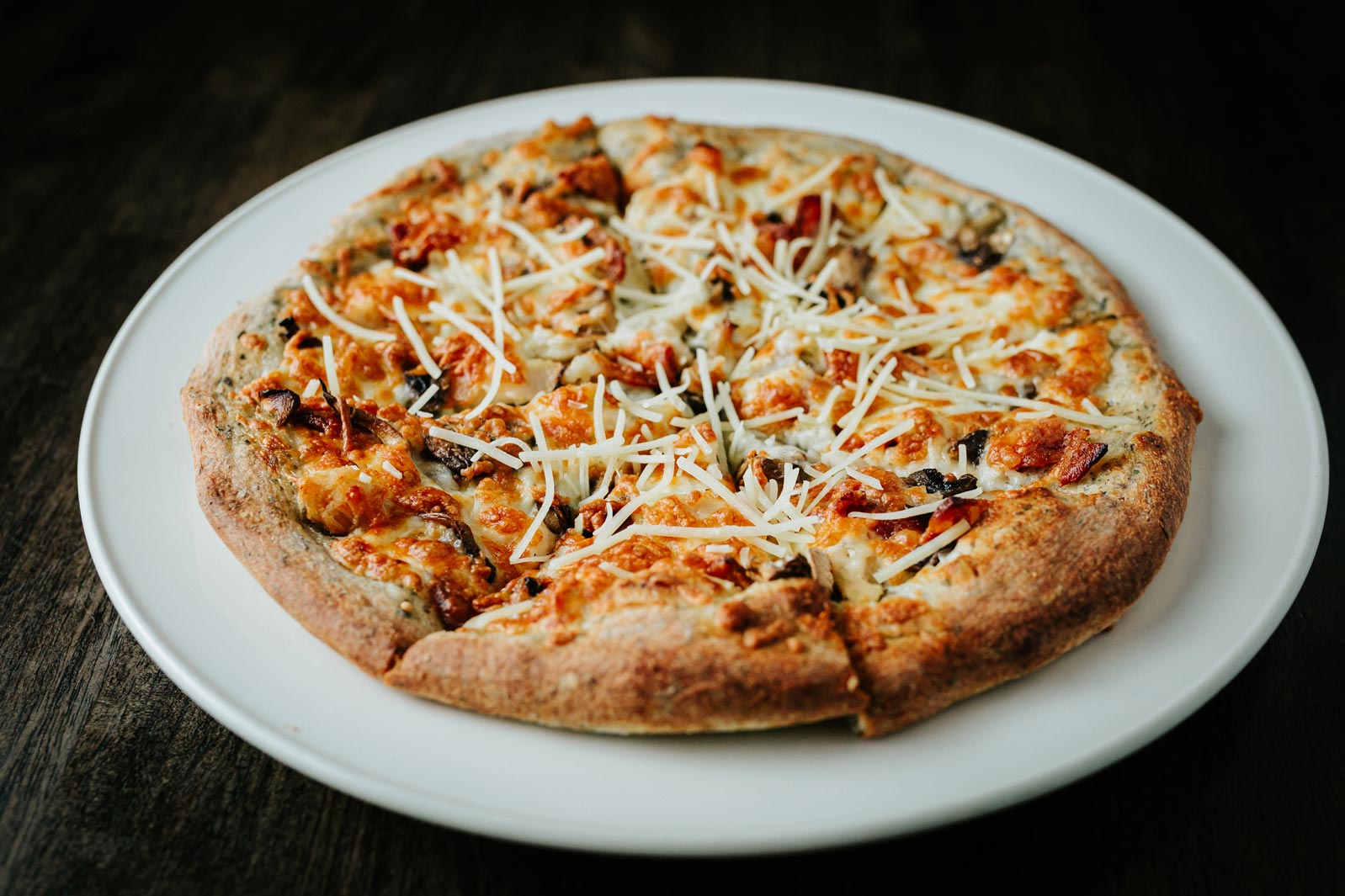 Free Pizza Delivery in Hinton
We offer delivery options through our online ordering or by phone throughout the Hinton region.
Cheese
Mozzarella & Cheddar Cheese
10″ $16.95 • 12″ $22.95
Pepperoni
Mozzarella, Pepperoni, Ham, Bacon & Sausage
10″ $19.95 • 12″ $22.95
Hawaiian
Diced Pinapple, Mozzarella & Ham
10″ $19.95 • 12″ $23.95
Vegetarian
Mozzarella, Mushrooms, Red Onions, Green Pepper, Olives & Cherry Tomatoes
10″ $19.95 • 12″ $24.95
Bacon Mushroom
Mozzarella, Bacon & Mushrooms
10″ $19.95 • 12″ $24.95
Triple Bogey
Mozzarella, Pepperoni, Ham, Bacon & Sausage
10″ $20.95 • 12″ $22.95
BBQ Chicken
Mozzarella, Cheddar, Chicken, BBQ Sauce, Red Onions & Mushrooms
10″ $19.95 • 12″ $24.95
Chef Special
Mozzarella, Cheddar, Taco Beef, Jalapeños, Red Onion, Green Pepper & Diced Tomatoes
10″ $19.95 • 12″ $22.95
GF: Margherita Pizza
Gluten free dough with tomato sauce fresh ball mozzarella and fresh basil leaves. $18.00
GF: Grilled Chicken Pizza
Gluten free dough with tomato sauce grilled chicken, fresh tomatoes, feta cheese, and cheddar cheese. $18.00